Commander Litter
Scroll down to see photos of the babies from this combo.....
Our Commander litter whelped 19/01/2013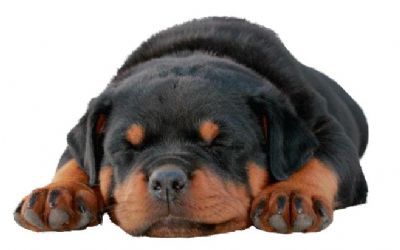 (7 x dogs & 4 bitches)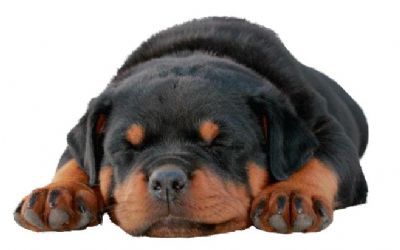 Sire: Ch Ubersein Dynamite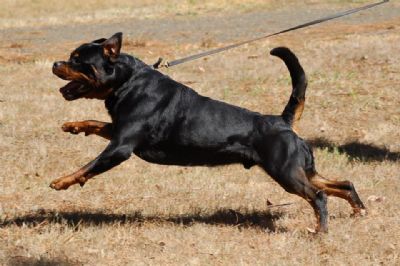 HD: 2/2 - ED: 2/2 - Dentition: correct scissor bite and number of teeth - Eyes: normal
Ch Ubersein Dynamite, aka: Taio is not only a very attractive male Rottweiler to the eye, he has the WOW factor in both temperament and movement.
His temperament is beyond all others which we have witnessed personally over and over again. This temperament along with his overall health was our number one priority when choosing a stud dog for our special girl.
He is a strong & powerful male with harmonious & effortless movement seen every time this boy moves. He has a beautiful aura about him with an attitude only to please his handler.
Taio is not a "one-off" as his lines are clearly proven by educated breeding practices. Six of Taio's litter mates who have been shown have all gained their Australian Champion titles well before they turned 18 months old. Still not even 2 years old they have all achieved V1 placings at specialty show level with Taio achieving multiple Best in Specialty Show (Multi BISS) wins, including the Australian Nationals competed for in Perth, 2012. Taio has come from a strong line of very successful & proven relatives in Australia and overseas. You only need to look at his Sire (Gandalf), Dam (Voom), Grand Dam (Puck) and Uncle Judd to understand where this quality comes from.
Taio's show career to date is undoubtedly very impressive and has only just begun. He will soon gain other working titles from trials he is now training for. This dog will go down in the history books of great Rottweilers of Australia.
This impressive boy has achieved the following before he was 18 months old and continues...
· Multi BISS including Aust National under renowned breed specialist judge, Josef Mravik of (Slo) - June 2012, Perth WA
· Multi V1
· Australian Champion
We are very excited about what Taio's pedigree will offer to our overall breeding plans.
We are so grateful to be given the opportunity to use this outstanding & absolutely stunning dog in our breeding programme. We would like to sincerely thank his owners, Tracy Finn & Louise Russell from Ubersein Kennels, for believing in this breeding combination moving forward.
WITH
Dam: NRC(A) Ch & Ch. Hustons Majestic Lady ET (Imp NZ)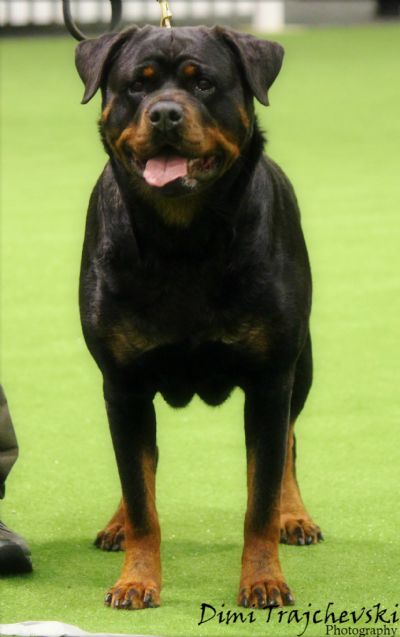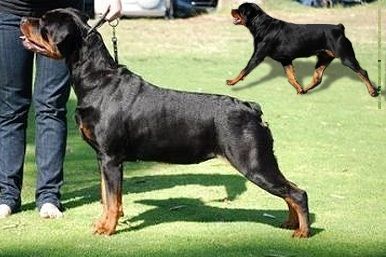 HD 5:5 - ED 0:0 - Height: 61cm - Length 71cm - Weight: 42kg - Eye Colour: 2B - Dentition: Correct number of teeth & scissor bite - Muzzle 8.5cm
This girl is breed survey passed. She is a correct typey bitch and proven in the Rottweiler Specialty Show ring with her highlighted placing's of RUISS at only 22 months old, eleven V ratings to date which includes multi V1 and multi V2 placing's all from a very limited specialty show career. She has placed well in the conformation show ring with numerous Best Of Breed (BOB), Challenge bitch, Reserve Challenge Bitch and Best In Group (BIG). She has proven herself to do what Rottweilers were breed to do, gaining her endurance title (20km) in 2010 just before she turned three years of age.
Kody loves to work and please her handler; she is a showy bitch who thoroughly enjoys the ring by showing herself off with a typical bitch style. She displays impressive qualities in her movement, drive, strength and stamina.
Kody has had one previous litter where she delivered 12 beautiful strong healthy puppies in August 2011. She appears to be firm in reproducing many of her own qualities. Of the three pups placed into show homes from her first litter, we are very pleased with their results to date.
LITTER PEDIGREE
S Multi V1 Rated, Multi BISS, Aust Ch. Ubersein Dynamite

Hips: 2:2 Elbows: 2:2

S Multi BISS, Multi V1 Rated Int. Pol. Lat. Lt. Slv. DT VDH Ch. Gandalf Marstal IPO I

HD Frei Elbows 0:0

S Cobra van het Flaconsnest ZtP BH

HD +/- ED ++

S Vice WSG 03, Multi V1 Rated DT VDH Ch. Ambassador v Shambala Sch H I BH ZtP

HD ED

D Multi V1 Rated Zilla van het Falconsnest

HD A

D Multi V1 Rated Int. Pol. Lat. Cz. Ch. Priska Marstal IPO I

HD: A ED 0:0

S KJS/EJS '02 Multi V1 Rated, Fanto vom Kummelsee BH ZtP Sch H I

HD ED

D Multi V1 Rated, Int. Pl. Cz Ch. Neska Raubritter Ankus IPO I

HD A

D Multi BISS, Multi RUISS, Multi V1 Rated, Best in Trial NRCA Ch. & Aust Ch. Ubersein Va Va Voom CCD

Hips: 3:3 Elbows: 0:0

S Multi BISS, Multi BSDISS, NRCA Ch. Slo & Aust Ch. Dual Ch. (T) Wenno of Nicola's Lion (Imp Cro) IPO I

Hips: 2:2 Elbows: 1:1

S WSG 2001, Multi V1 Rated, Int. Yug. Hung Ch. Bronco od Dragicevica IPO I

D Yug. Ch. Herta Maqr-Ub

D BBBISS, Multi V Rated, Dual Ch. (T) Ubersein Pucker Up CDX TSD

Hips: 1:5 Elbows 0:0

S Multi V1, Multi BIS, BSDISS, NRCA, Grand & Dual Ch. (T) Ubersein Geronimo

Hips: Elbows:

D V1 & Multi V Rated, Multi BBBISS, NRCA & Aust Ch. Ubersein Masquerade

Hips 3:4 Elbows:

D Multi V1 Rated, RUISS NRCA Ch. & Aust Ch. Hustons Majestic Lady ET (Imp NZL)

Hips: 5:5 Elbows: 0:0

S NZ Ch. Sahne Bruin Up A Storm (NZL)

Hips:0:0 Elbows: 0:0

S NZ Grand Ch. & Ch. Wanderer of Kauriland (Imp NZL)

Hips: Elbows:

S NZL Ch. Falko Von Sahne

D Proud Mary of Kauriland

D Sahne Pretzel V Bronx (NZL)

Hips: 1:3 Elbows: 0:0

S Int Ch. Can Ch. Am Ch. Serrants Bronx Von Whelan (USA)

D Crusade So Cool (USA)

Hips 3:3 Elbows: 1a:1a (NZVA)

D Hustons Summer Breeze (NZL)

Hips: 0:3 Elbows: B:B

S NZL Ch. Bielkenhof Gremlin

Hips: 3:3 Elbows: 2:0

S Sahne's Comet (Imp NZL)

D Ch. Bielkenhof Eike

D Blakkenbraun's First Lady (NZL)

Hips: 4:4 Elbows: unknown

S Fernwood Othello (UK)

D Stahlen Secret Obsession (NZL)
Microchip Numbers
956000008872880
956000008865070
956000008835982
956000008870875
956000008698297
956000008872156
956000008836002
956000008834885
956000008874180
956000008837040
956000008698767